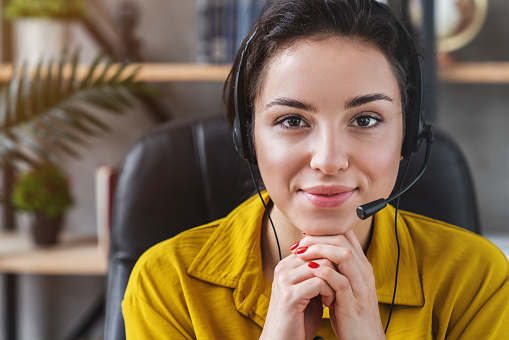 Do you want to get rid of your desktop phones and allow your colleagues to call from anywhere? We have some good news for you!
Every month Microsoft announces new countries where the Microsoft Teams Calling plans can be used. Since the beginning of 2021, Belgium was one of the countries where it became available. What does this mean? What do you need or is required for your company to use it?
Microsoft Teams is the collaboration hub in the Microsoft family. Going from chat to collaborative documents sharing and editing. And recently also for telephony (Enterprise Voice) in Belgium.
When you consider transferring your traditional telephony infrastructure towards Microsoft Teams, you have multiple options to choose from. The easiest one, from a technical perspective, being is giving everything to Microsoft. Another option is direct routing. Depending on your needs and requirements, you choose one of them.
Direct routing means that you will be providing the connection between the carrier and Microsoft Teams. In the other option, this is all done and setup by Microsoft itself.
One of the benefits of direct routing is that you can still connect and use older equipment. Indeed, you will need to setup your own SBC (Session Border Controller) that is certified for Microsoft Teams while allowing many options for hardware connections etc…
An SBC can be on-premises, hosted by a provider or even be in Azure. Direct routing is also recommended when you have a telephony setup that is not fully support by Microsoft Teams (call centers…).
When you opt for the easiest way, you are using the calling plans of Microsoft Teams. With this option, the connection between the carrier and Microsoft Teams is made by Microsoft. You don't need anything to be able to use this. The SBC is hosted by Microsoft. One drawback of this option is, that all your telephony equipment must support Microsoft Teams.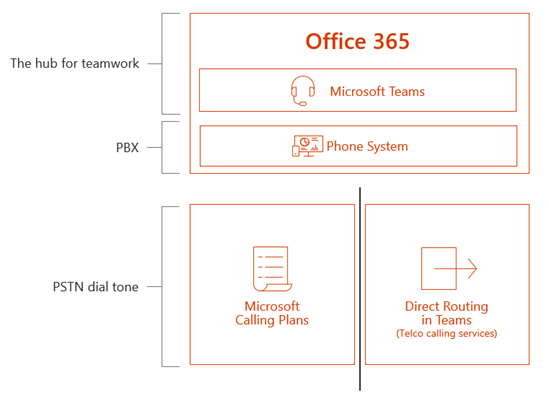 Aren't you sure what to choose? Contact us! We will help you to make you select the best option adapted to your specific needs.
What about licensing inside Microsoft Teams?
In the beginning of telephony in Microsoft Teams, one of the requirements was to have an enterprise license to be able to use the phone system. Shortly after the launch Microsoft updated its licensing model changed and now you can also use the phone system in Microsoft Teams with a business license.
A prerequisite to switching to Microsoft Teams for telephony is to have a Microsoft 365 or an Office 365 license per user in your tenant. Once you have those licenses, you can enable the Phone system add-on. You need a phone system licenses for every user that needs to be able to receive or make external calls (fixed & mobile lines). The phone license activates the enterprise voice part of Microsoft Teams.
Call Charges
Using Direct routing, all you will need is a phone license per user in Microsoft Teams. The call charges will be charged by your telephone carrier.
When you opt for the full Microsoft solution, you will need to buy Microsoft Calling Plans. Those licenses exist in multiple forms (which can be combined):
Microsoft Calling plan Domestic (120min or 1200min)
Microsoft Calling plan Domestic & International (1200min domestic + 600 min International)
This license corresponds to credits which can be shared among the users in your tenant. Commitment for a plan is for a period of 12 months with the possible to increase your calling credits as your usage will increase.
Summary
The easiest way is the full Microsoft solution. But at the end it can be more expensive than direct routing. Mostly when exceeding your Calling plans.
In case you have a complex or old telephony infrastructure that needs to stay, Direct Routing is the way to go. Depending on your region and available plans at your local carrier it can also be a more cost effective approach.
Off course, this article doesn't cover every situation directly. Deciding to go to Microsoft Teams with your telephony, is not something you decide in 1-2-3. We are here to assist you with this decision. To receive more information, contact us through our contact page, email us at solutions@asp.be or call us: +3228954600.